What's the difference beetween bad and  healthyfats?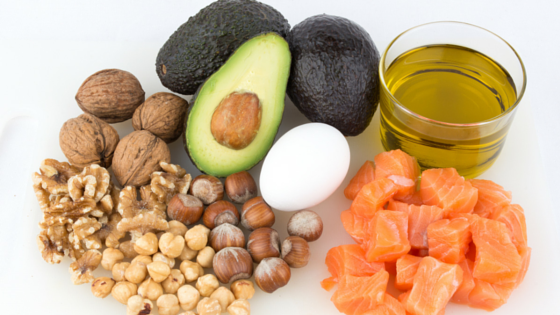 Fat has several functions in our daily diets.
It helps maintains our brains and nervous system

Helps absorption of fat-soluble vitamins
Adds flavor to foods
Keeps our eyes, skin, bones and nails healthy
Healthy Fats Come From:
Fish and fish oil

Olive oil
Nuts
Avocado
To Keep Fat Intake Down:
Avoid any fried foods

Bake, roast, broil or steam your food
Go easy on sauces, gravies, salad dressings, mayonnaise, butter and margarine
Try low or nonfat versions of foods (e.g. milk, yogurt, spreads, salad dressings and snack foods)
Let Formula 1 Nutritional Shake Mix fill you up without filling you out
Incorporate Healthy Fats into Your Diet:
Have fish a few times a week

Add a handful of nuts or some avocado to a salad
Use olive oil sparingly in cooking

Maintain a healthy cardiovascular system with Tri-Shield®*, made of 100% pure Neptune Krill Oil (NKO®†), a great source of Omega-3 fatty acids.
Promote both heart and joint health with EPA and DHA Omega-3 fatty acids, and a unique blend of herbs, in Herbalifeline®.*
*These statements have not been evaluated by the Food and Drug Administration. This product is not intended to diagnose, treat, cure or prevent any disease.
†NKO® is a registered trademark of Neptune Technologies & Bioressources Inc.