Best Defense Herbalife
Best Defense Herbalife is a flavored effervescent dietary supplement formulated with echinacea, Vitamin C, and zinc that support your immune system. Convenient for on-the-go use.
Support your body's resistance with Best Defense as soon as you begin to feel under the weather, before entering crowded environments, or whenever you feel stressed. Just one tablet up to twice a day helps you feel better…and stay that way!
Key Benefits
Formulated with echinacea to support immune health.
1,000 mg Vitamin C, a powerful antioxidant.
It contains 8 mg of zinc to support the body's immune function.
Package: 10 tablets
Usage – Best Defense Herbalife
Drop one effervescent tablet in 8 fl. oz. of water, let fully dissolve and drink. Enjoy hot or cold water. Take up to 2 times a day as needed.
.
Summary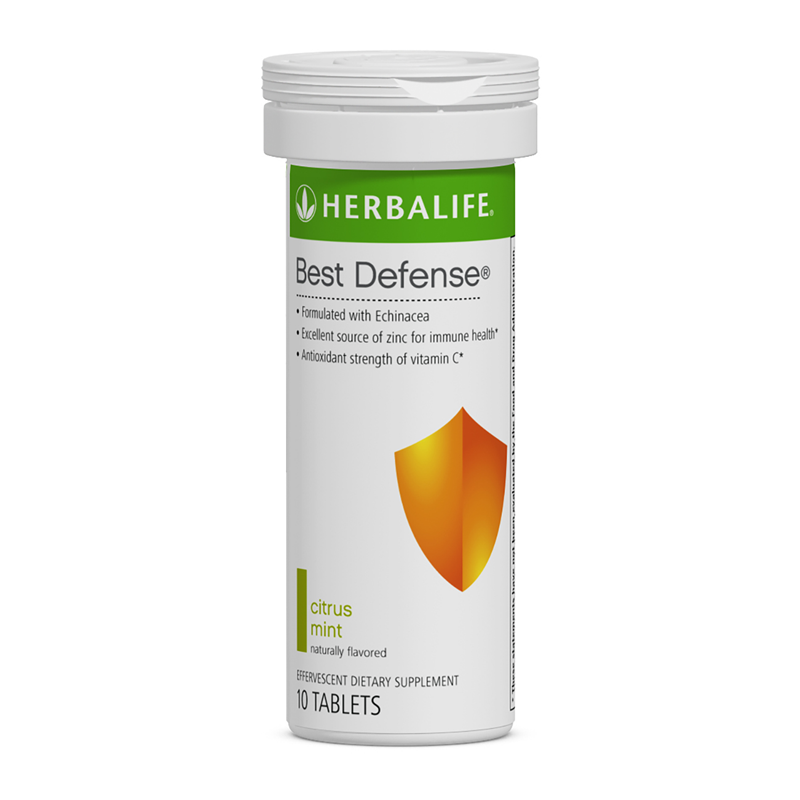 Author Rating





Brand Name
Product Name