Schizandra Plus Herbalife
Schizandra Plus helps support your immune system.
Key Benefits
Selenium and Vitamins A (as beta-carotene), C, and E provide general antioxidant support against free radicals.
Vitamins C and E support the immune system.
It is an excellent source of Selenium, Vitamins A (as beta-carotene), C, E, and B6.
Some scientific evidence suggests that consumption of selenium may reduce the risk of certain forms of cancer. However, FDA has determined that this evidence is limited and not conclusive.
Package: 60 tablets
Usage – Schizandra Plus Herbalife
Take one tablet two times per day.
Summary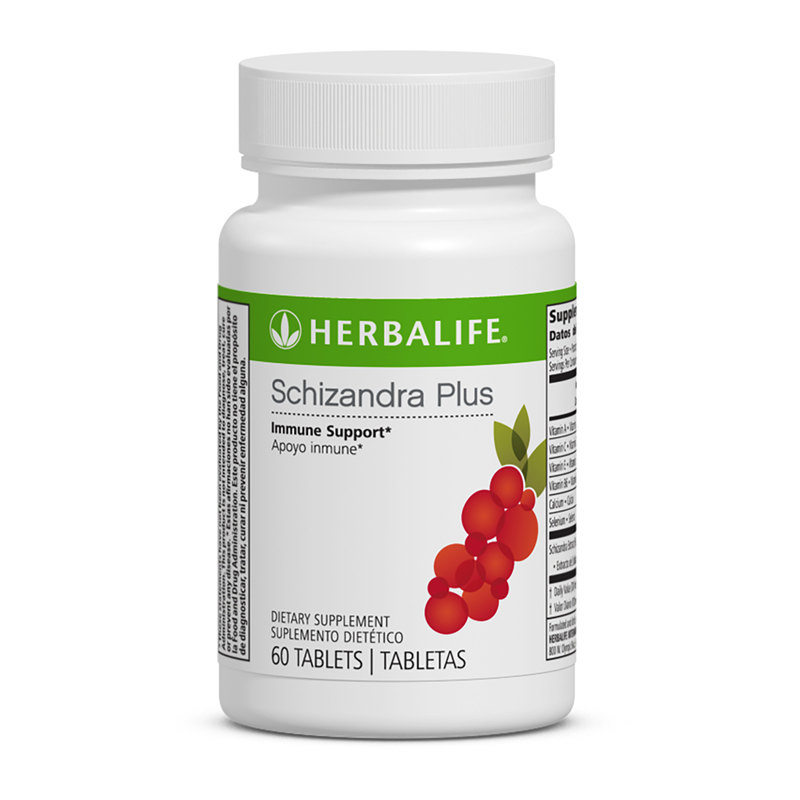 Brand Name
Product Name
Schizandra Plus Herbalife