Mega Garlic Plus Herbalife
Mega Garlic Plus supports circulation and cardiovascular health thanks to a high-quality garlic supplement useful for cardiovascular health.
This new formula is now stronger than ever providing improved support for your cardiovascular health. This excellent formula contains an additional high grade of garlic (the equivalent of one whole clove!), and more of it too. This fantastic product has been improved so your body can absorb more of the active ingredient allicin.
Take it just one per day. Mega Garlic Plus is also found in Garden 7™ phytonutrient supplement.
Exclusively endorsed by Dr. Lou Ignarro, Nobel Laureate in Medicine.
Maintaining a healthy heart is important to keep a fit and active lifestyle.
Key Benefits
Supports healthy circulation and a healthy heart.
It helps provide the antioxidant protection your body needs.

Enteric-coated

for improved absorption.
Contains the equivalent of one whole clove of garlic
Package: 30 tablets
Usage – Mega Garlic Plus Herbalife
Take one tablet per day with a meal. Use with Herbalife's Niteworks™ and Herbalifeline dietary supplements to promote heart health. Also part of Garden 7™ phytonutrient supplement
Summary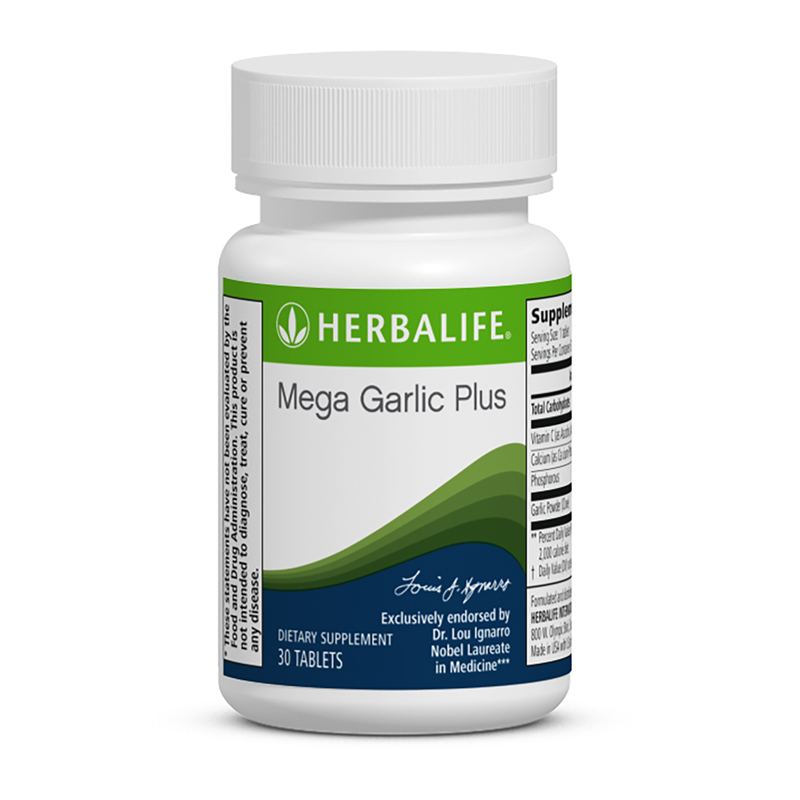 Brand Name
Product Name
Mega Garlic Plus Herbalife