Advanced Program Herbalife
The perfect way to start your Healthy Journey is this fantastic Program Herbalife, an easy-to-follow program that can help you achieve healthy weight management and Cellular Nutrition.
Key Benefits
The Advanced Program Herbalife includes the basics for weight management. The Advanced Program is an enhancement of the Quickstart Program; it contains three essential products and three advanced products to start your healthy lifestyle.
Three Core Products:
Formula 1 Healthy Meal Nutritional Shake Mix provides 9 g of protein, fiber, and up to 21 vitamins and minerals.
Formula 2 Multivitamin Complex provides 21 essential micronutrients, including antioxidant vitamins. It promotes healthy bones, skin, and hair with Vitamin C, copper, zinc, riboflavin, B6, biotin, and niacin.
Formula 3 Cell Activator® supports mitochondrial function with alpha-lipoic acid and may help the body's absorption of micronutrients with aloe vera.
Plus three advanced products
To go a step forward, also try the Ultimate Program Herbalife.
Usage – Advanced Program Herbalife
Choose the kit featuring the
Formula 1 Healthy Meal Nutritional Shake Mix
flavor you prefer. To support your Weight Management program, use the Weight Management Enhancers included in your plan as recommended on the label.
Summary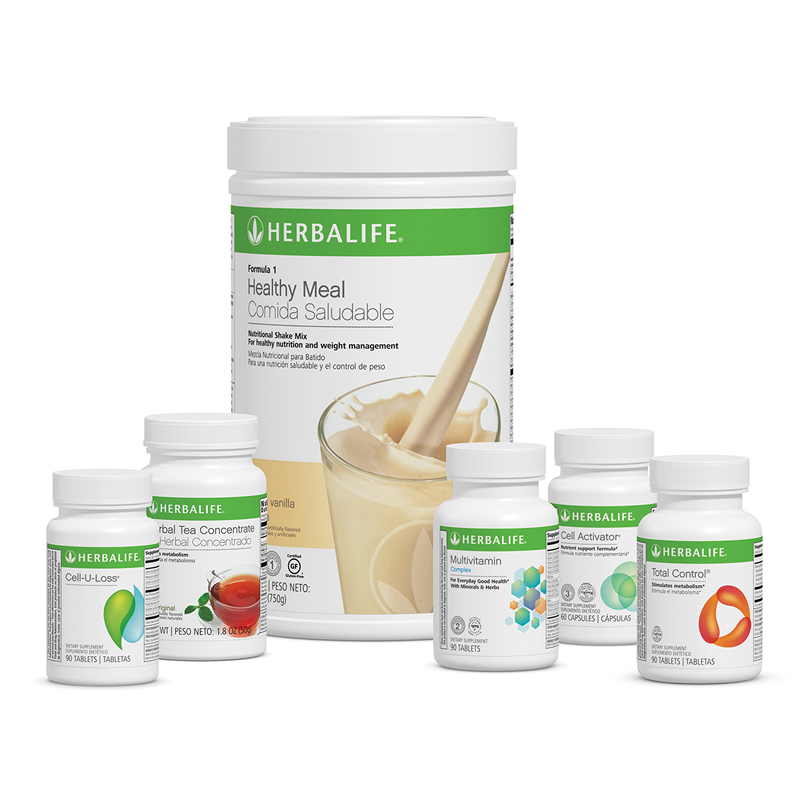 Brand Name
Product Name
Advanced Program Herbalife