Digestive Health Program Herbalife
This 3-in-1 program includes Herbal Aloe Concentrate, 21-Day Herbal Balancing Program and Florafiber to support healthy gastrointestinal function.*
Key Benefits
Premium-quality aloe vera from Herbal Aloe Concentrate and a blend of soluble and insoluble fiber from Florafiber to support digestive health.
Dandelion, an ingredient in 21-Day Herbal Balancing Program, has been traditionally used for the healthy elimination of water.
The digestive system extracts and absorbs nutrients from food for the body to use for energy, growth, and cell repair.
Choose Natural or Mango flavor Herbal Aloe Concentrate.
Usage – Digestive Health Program Herbalife
Choose the kit featuring the Herbal Aloe Concentrate flavor you prefer. To support your digestive health program, use the products included in your program as recommended on the label.
Summary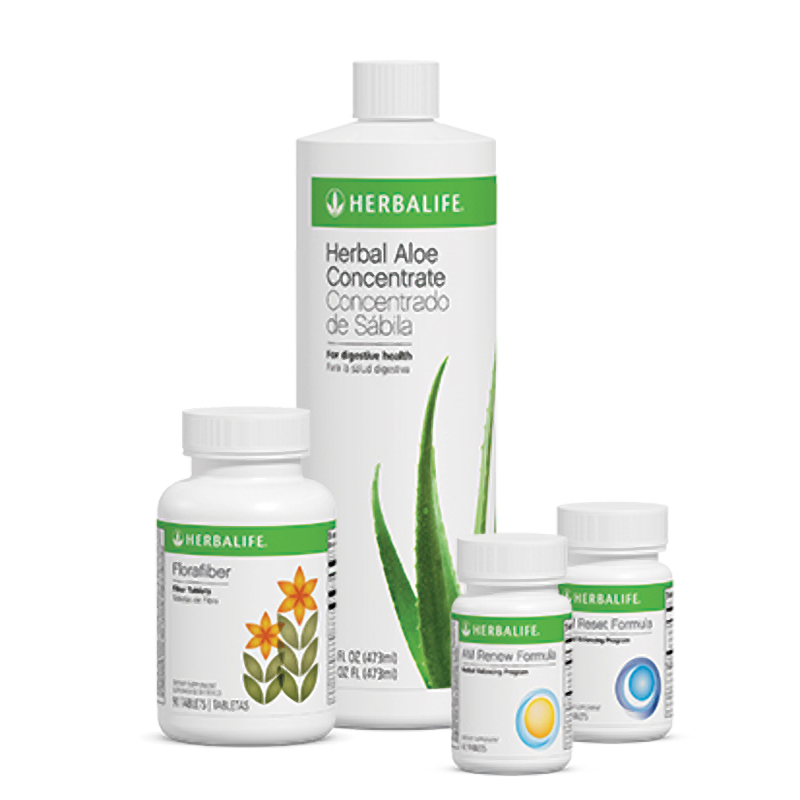 Brand Name
Product Name
Digestive Health Program Herbalife