Xtra-Cal Advanced Herbalife
Xtra-Cal Advanced Herbalife supports bone health as you age.
Main Properties – Xtra-Cal Advanced Herbalife
3 tablets a day provide a rich source of calcium, vitamin D, and magnesium
Xtra-Cal contains vitamin D and magnesium that help the body in absorbing calcium
Rich in Vitamin D3 and Magnesium to support the body in assimilation and the use of calcium
Particularly suitable for those who are intolerant to lactose, vegetarians, and women over 50 years of age
Why can it help you?
Calcium is an essential mineral to help keep bones and regular teeth.
The recommended daily intake is at least 800 mg; When the diet is lacking in calcium, Xtra-Cal can be helpful.
A calcium supplement is especially useful for those who avoid dairy products, such as vegans or lactose intolerant.
With age, the calcium absorption rate may decrease. Vitamin D and magnesium help absorb calcium.
Package: 90 tablets
Usage – Xtra-Cal Advanced Herbalife
Take one tablet with meals three times per day.
Summary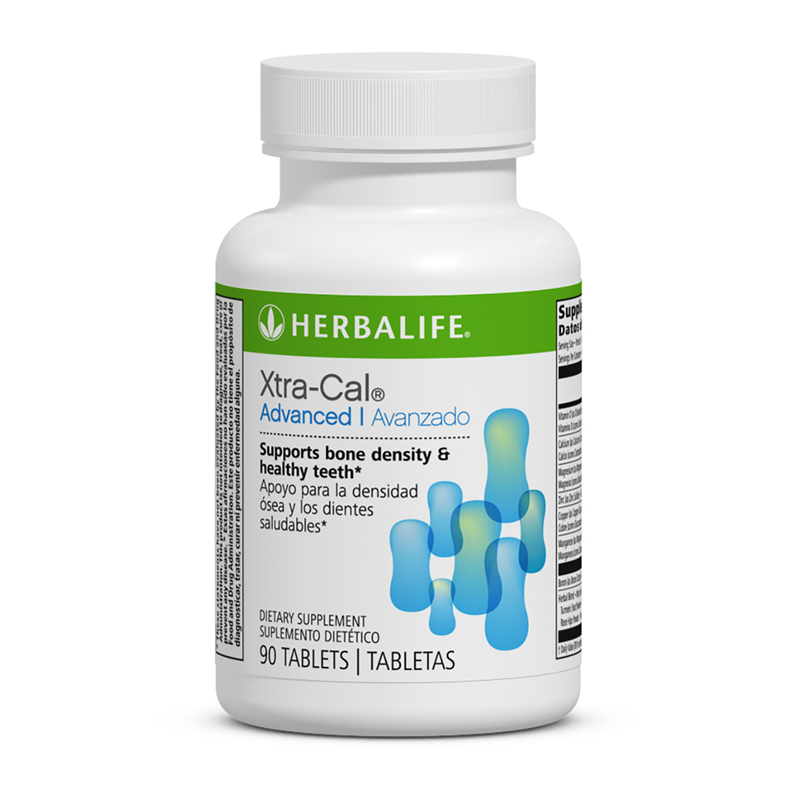 Brand Name
Product Name
Xtra-Cal® Advanced Herbalife