Herbalife24 Rebuild Strength
Herbalife24 Rebuild Strength is a protein recovery drink to be used after strength training. Immediate and sustained muscle recovery*.
Flavor: Chocolate
Key Benefits 
To be used after anaerobic activity
24 g whey and casein proteins create a rapid and sustained protein-building state*
Iron contributes to normal energy metabolism, red blood cell formation and oxygen transport to the body*
Without dyes, flavors or artificial sweeteners
Milk proteins are quality proteins appreciated for their amino acid intake
It favors recovery and muscle growth after physical activity, especially if anaerobic*
L-glutamine supports immune function and promotes muscle repair*
BCAA to promote protein synthesis in the muscles and faster recovery times after exercise*
Tri-core protein-amino blend of free amino acids, whey, and casein proteins help rebuild muscle and speed recovery*
Branched-chain amino acids (BCAAs) support muscle growth*
Fast Facts – Herbalife24 Rebuild Strength
Dairy protein
Branched-chain amino acids
Glutamine amino acid
Carbohydrate blend
*These statements have not been evaluated by the Food and Drug Administration. This product is not intended to diagnose, treat, cure or prevent any disease.
Package: 35.6 Oz
Usage – Herbalife24 Rebuild Strength
Mix 2 scoops (50.5g) with 8 fl oz of water or liquid of your choice.
Shake vigorously.
Consume one shake per day within 30 minutes following physical activity.
Summary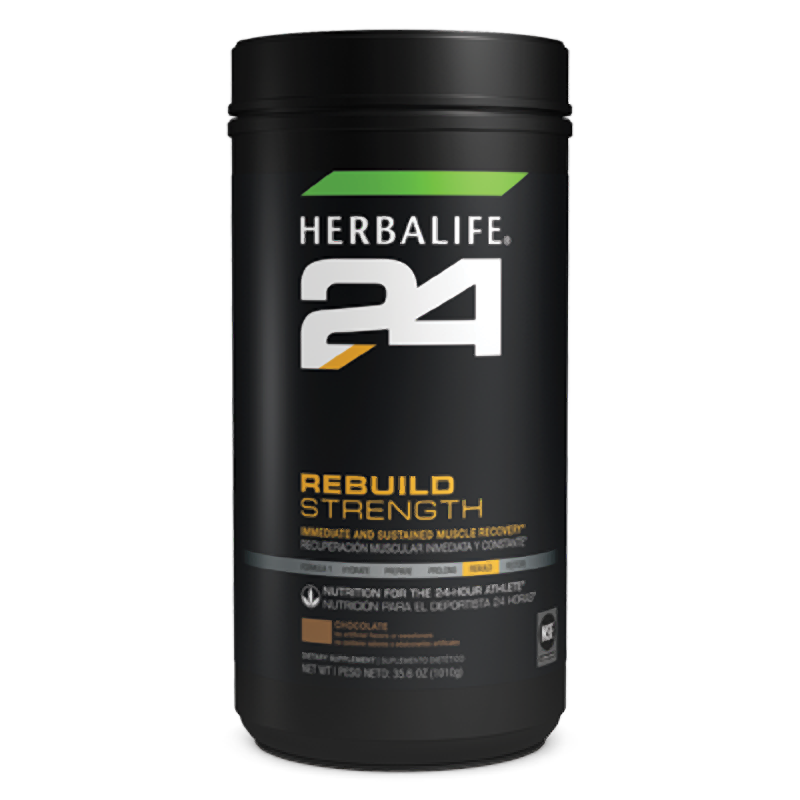 Brand Name
Product Name
Herbalife24 Rebuild Strength