Niteworks
Niteworks ® is a nutritional supplement of L-arginine, L-citrulline, and Vitamins.
Nitric oxide is a naturally occurring gas in the body that supports the cardiovascular system and can promote blood circulation.
An incredible ally for those who can not get restful sleep and have insomnia, Niteworks helps you rest well to relieve the body better.
More benefits
High in Vitamin C and Vitamin E
High in folic acid
Vitamins C and E help protect cells from oxidative damage
With Melissa officinalis.
Package: 30 serving
Usage
Mix two scoops (10 g) in 8 Fl. oz. of cold water. You can also mixed with sparkling water or juice. Take one serving per day.
.
Summary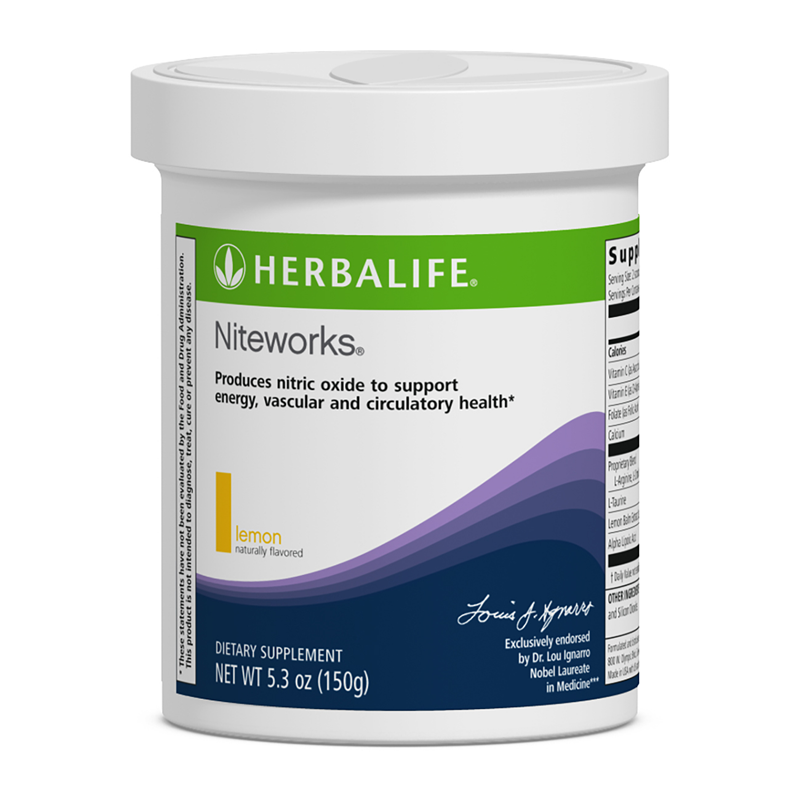 Brand Name
Product Name
Niteworks with L-arginine, L-citrulline and Vitamins