Male Factor 1000 Herbalife
Male Factor 1000 Herbalife has a proprietary blend of Swissoats A-111 with nettle, ginseng calcium, and vitamin C.
It helps with men's endurance and can enhance physical performance.
His formula supports vitality and a healthy, active lifestyle.
The men of the modern era want the ability to maintain peak performance everywhere: in the office, at home, or while working out. Male Factor 1000 Herbalife includes an exclusive blend of herbs and nutrients that can help to enhance the men's performance.
Key Benefits
Swiss A-111 oats fortify the nervous system and are a source of

vitamins B, A, and E

.
Panax and eleuthero ginsengs help the body deal with stress and promote vitality and stamina.
Usage – Male Factor 1000 Herbalife
For Male Adults. Take one capsule with water, two times per day.
.
Summary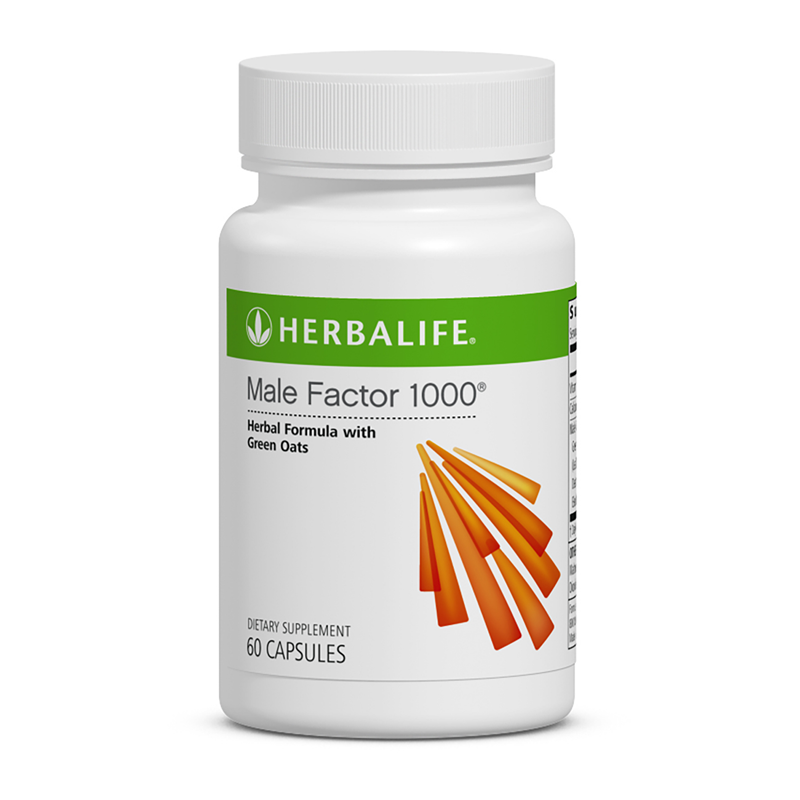 Brand Name
Product Name
Male Factor 1000 Herbalife