Herbalife24 Formula 1 Sport
Herbalife24 Formula 1 Sport is a weight control meal replacement with very few calories per portion to control calorie intake.
Balanced with carbohydrates, proteins, vitamins, and minerals, Formula 1 Sport provides a healthy meal for athletes.
Key Benefits – Herbalife24 Formula 1 Sport
9 g of milk protein, which supports lean muscle mass.
13 g carbohydrate blend per serving provides immediate and sustained energy.
20 vitamins and minerals
L -Glutamine supports muscle growth and immune function.
Antioxidant support.
NSF tested and 100% Certified for Sport®.
Fast Facts
Create your own Formula 1 Sport recipes by mixing with fresh fruit and ice.
Antioxidants Vitamin C and E help scavenge free radicals.
Formula 1 Sport contains 1000 mg L-Glutamine which supports muscle growth.
*These statements have not been evaluated by the Food and Drug Administration. This product is not intended to diagnose, treat, cure or prevent any disease.
Package: 27.5 Oz.
Usage – Herbalife24 Formula 1 Sport
Blend or stir 2 scoops (26g) of Formula 1 Sport with 8 fl oz of water or nonfat milk.
Summary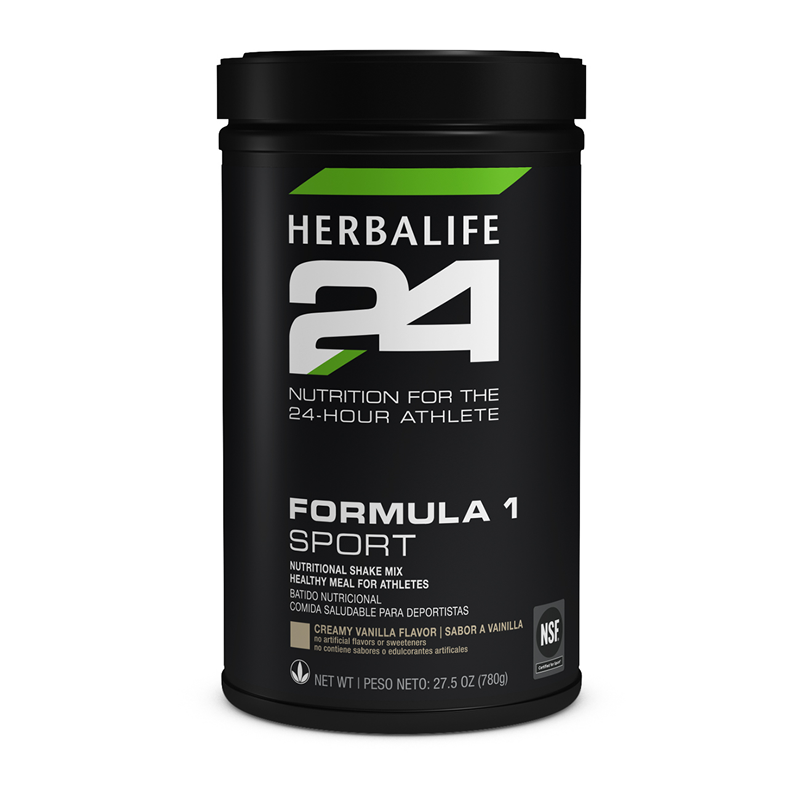 Brand Name
Product Name
Herbalife24 Formula 1 Sport