Triple Berry Complex Herbalife
Triple Berry Complex Herbalife is a concentrated berry supplement for urinary tract health. Formulated with Cranberries, Blueberries, and Bilberries. Recent studies reveal that substances found in the cranberry may help combat urinary tract infection. Herbalife Triple Berry Complex provides the power of berries in a concentrated and convenient form.
Cranberries and blueberries come from North America. Cranberries are cultivated in bogs in the northern United States and Canada. At the same time, blueberries are harvested from the shrub-like species Vaccinium corymbosum L. Bilberry is the common name for the European blueberry, Vaccinium Myrtillus L.
Key Benefits
Cranberry, Bilberry, and blueberry support urinary tract health.
The time-release formula allows for once-a-day usage.
Blueberries are one of the best sources of antioxidants, including beta-carotene and vitamin C.
Blueberry offers antioxidant support and promotes eye health.
It provides the benefits of cranberries without the sugar and calories of cranberry drinks.
Package: 30 capsules
Usage – Herbalife Triple Berry Complex
Take one or two capsules a day. Combine with Herbalife's Herbal Aloe Drink for enhanced good health.
Summary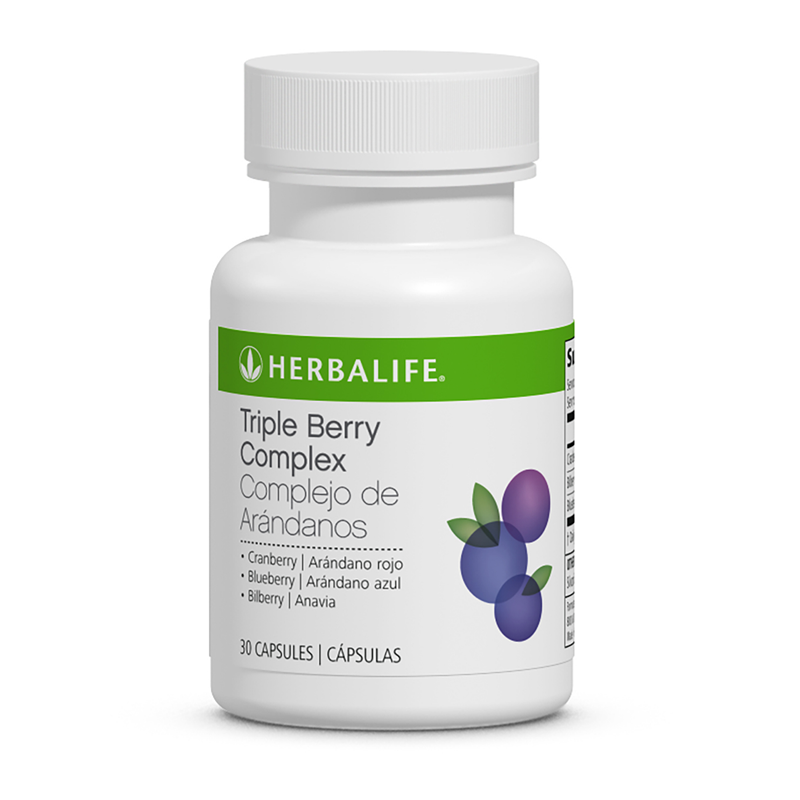 Brand Name
Product Name
Triple Berry Complex Herbalife